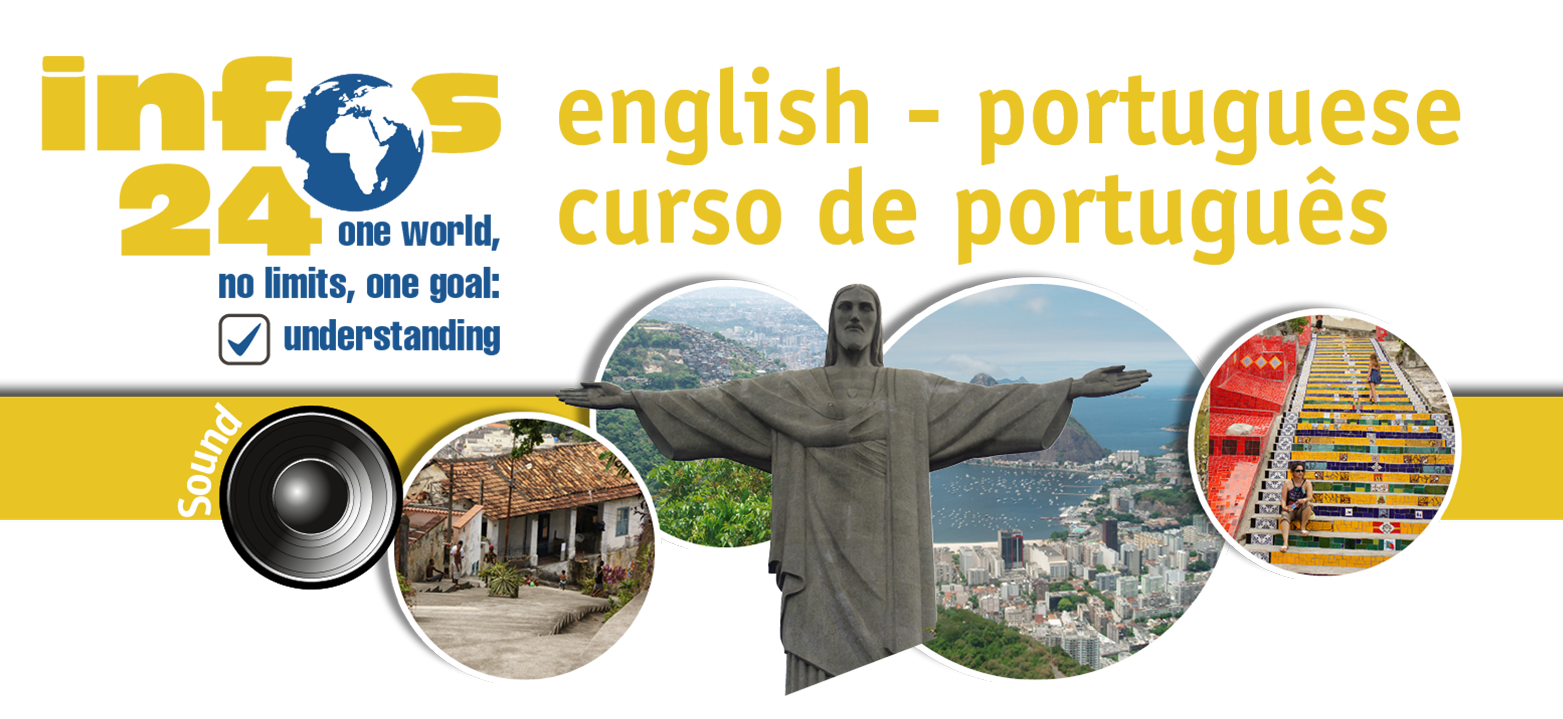 <! ---------------------------------------A B H I E R B E G I N N T D E R I N H A L T ----------------------------------------->
3.5.5 Which IPA sign corresponds to the pronunciation of the r
The IPA sign [r] represent the rolling, spanish r, produced with the tip of the tongue. The rolling r is clearly defined and only exists in two versions. With one fluttering of the tongue or several flutterings (some people says five times) and both versions exist in Spanish, wherin in Portuguese exists only the version with one fluttering.
(The English r in words like rubber by the way is something completely different. It is not a guttural r like in german nor a rolling r like in Spanish, although many people, germans for instance, intuitively pronounce it very often as a guttural r, so that we can deduce that they see the biggest ressemblance to this sound. Actually the production of the English r is difficult to describe, but there is no need to do that here.)
The situation is less clear concerning the guttural [ʀ]. It can be pronounced like a german r with a vibration of the soft palatale. (That is the standard version you find in grammar books.) However to the extent that you let the air pass without letting vibrate the soft palatale you get to a sound similar to the Spanish jota. You still restrict the flow of the aire in the opening of the trachea, but not enough to get the soft palatale vibrating. Finally, it you just let escape the air without any restriction, you get a simple h. Although it is never described in grammar books, this author would say that the Portuguese gutturale r is very often pronounce like a Spanish jota or even, seldom, as a simple h. In this exercise we don't take this into account and the r is pronounced as a guttural r. Decide in the following exercise whether it is an [r] => rolling spanish r or an [ʀ] => guttural r.