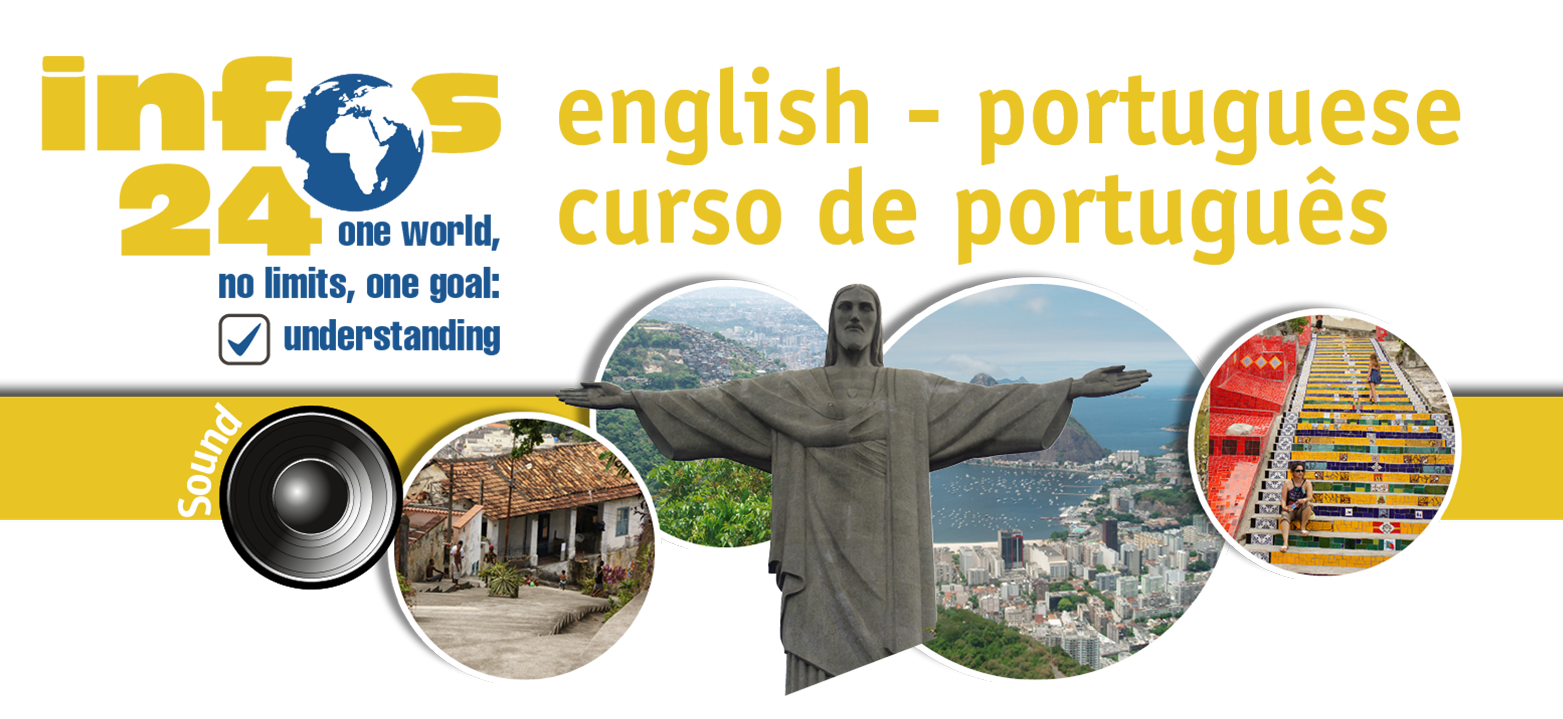 <! ---------------------------------------A B H I E R B E G I N N T D E R I N H A L T ----------------------------------------->
12.3.4 exercise: The use of the conjuntivo do futuro
The conjuntivo do futuro is a speciality of Portuguese, it doesn't exist, at least the author doesn't know one, any other language that has a futuro do conjuntivo.
The futuro do conjuntivo is formed by leaving out the personal ending of the third person plural, am, and by adding to what remains the respective personal endings. The infinitivo pessoal is formed by adding the personal endings to the infinitive. If we leave out -am of the third person plural, venderam, partiram the steem is vender, partir, in other words the infinitive. The endings are the same in both cases: -es, -mos, -em and the first and third person singular don't have an ending, are just the infinitive or the steem. Only in irregular verbs the forms are different. If we leave out for instance -am in the third person plural of fizeram we get the steem fizer and that is not the infinitiv, fazer (to do).
The futuro do conjuntivo is used after conjunctions that introduces a subordinate clause that describes an action which will occur in an undefined time in the future. In all other roman languages we use the presente do conjuntivo in this circumstances. There are strong indications that the futuro do conjuntivo is going to have the same fate in Portuguese as it had already in Spanish, in other words, that it will disappear in the long run. However in this excercise we pretend that its use is stable and always used if there is uncertainty concerning the moment in the future the event will occur.
In relative clauses of type I, "If you do it, you can get it", the futuro do conjuntivo is used as well in the if-clause, although the logic is a little bit different, however similar. The moment when the event is going to occur is not really uncertain, but we have a logical, objective relationship between the action described in the subordinate clause and the action described in the main clause. Whenever he does it, he will get it. The futuro do conjuntivo can show up as well in relative clauses which describe an event that will occur in an uncertain future. This is an exception to the rule, however even in this case the aspect of subjective evaluation is missing.
Decide in the following sentences which form of the conjuntivo has to be used.
<! ----------------------------------------------------------------- H I E R E N D E T D E R I N H A L T ---------------------------------->